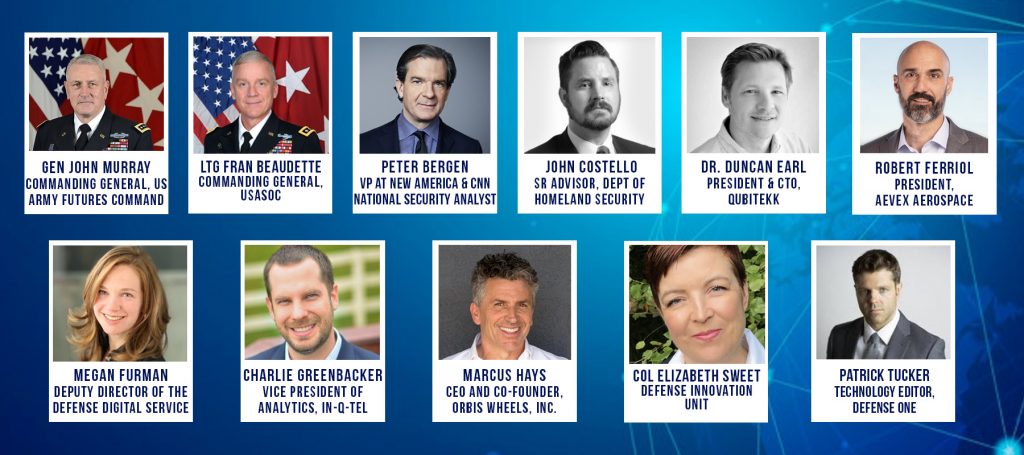 THANK YOU FOR ATTENDING MODERN WARFARE WEEK 2019!
The Global SOF Foundation (GSF) Demo Days, Modern Warfare Symposium, and Modern Warfare Expo brought our special operations forces (SOF) community to the greater Ft. Bragg area from November 19-22, 2019. We had over 650 attendees check in, and nearly 60% were military or government representatives.
Co-sponsored by the U.S. Army Special Operations Forces Command (USASOC), the Modern Warfare Symposium convened the SOF community to both educate and connect through discussion about the future of modern warfare from a SOF perspective.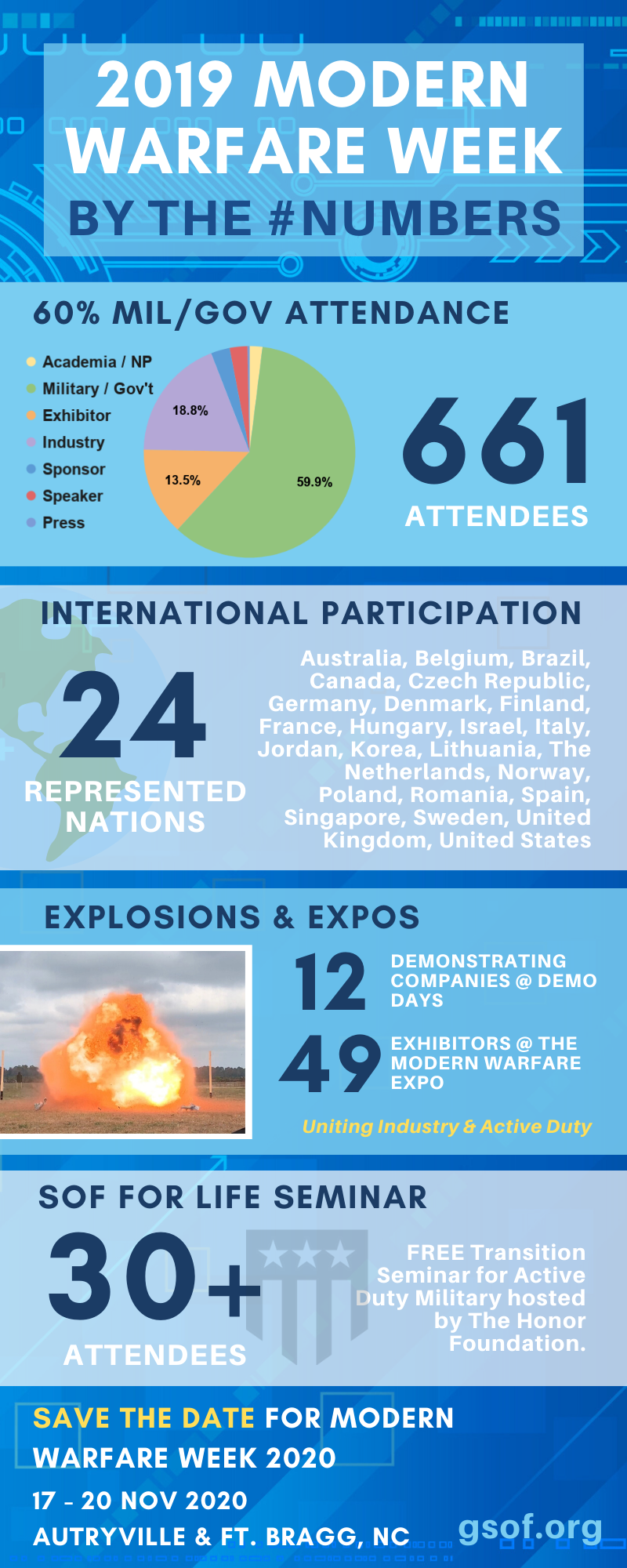 Co-sponsored by U.S. Army Special Operations Command, the 2019 Modern Warfare Symposium takes place 21-22 November at the Iron Mike Conference Center, Ft. Bragg, NC. This registration also includes access to the Demo Days and Expo Hall.